Satellites
It seems to be very complicated thing to work with satellits, only for very good operators with sofisticated antennas and big transceivers... Really is like this but there are a lot of different satellites on the sky and you can contact a few just only with a Walky Talkie!!
Most easily I worked UO-14 (it was a transponder, like a Repeater), PCsat (Telemetry and APRS Digipeater also Packet) and ISS, International Space Station which have on board a Small Packet PMS -Personal Mail System-, also works as APRS Digipeater and with a little o lucky you can contact with people on board, yes, most part of astronauts are Radio Amateurs with Official Licence.




QSO´s AUDIO via AO-51 SAT
For example I have contacted these stations with a simple vertical antenna and two equipments (one for TX and the other for RX, but if you have a Biband transceiver no need more) and 5 ó 10 w. is enought. ISS sometimes arrives here signal 9+20 and +40 Db. Nowadays I still working ARISS and new LEO SATs as AO-51, AO-27, SO-50, HO-68... and a few on SSB as FO-29, VO-52.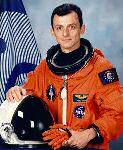 ISS copy, Spanish Astronaut Mr. Pedro Duque -ED4ISS- listened in my Station on 10-23-03 talking to Earth from Space... Listen It!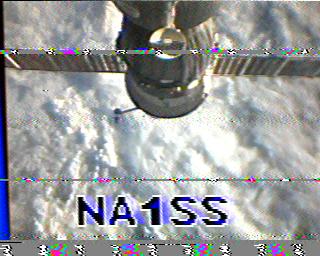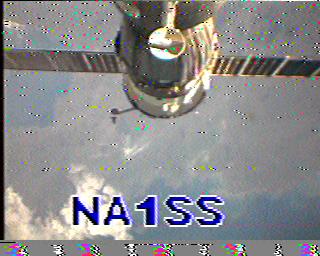 ISS SSTV pictures received when Astronaut Mr. Richard -K5KWQ- was transmiting on 19-10-08 from Space... See It!


ISS - INTERNATIONAL SPACE STATION (ARISS)
NA1SS
RS0ISS
ED4ISS
IR0ISS
RS01S

Cosmonaut Paolo Nespoli IZ0JPA transmiting from ISS as IR0ISS to Ciudadela Mediterránea de la Ciencia, in Bari, Sud Italy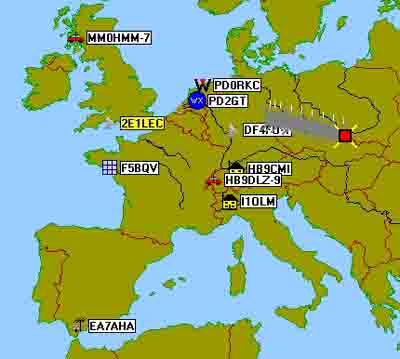 ISS pass and APRS received stations via International Space Station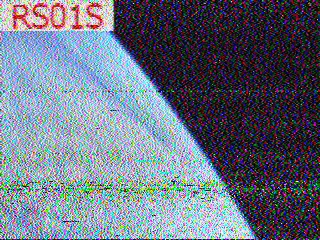 SSTV image received from ARISSAT1
08 September 2011 I at 10:47 UTC on 145.950 FM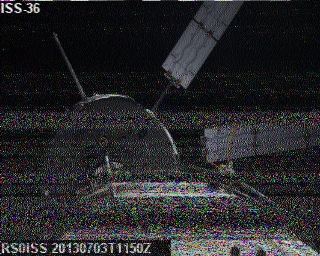 SSTV image received from ISS
03 July 2013 I at 11:50 UTC on Martin 1 mode 145.800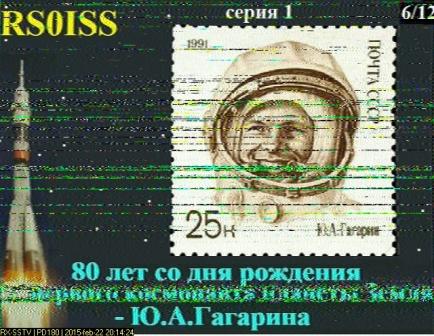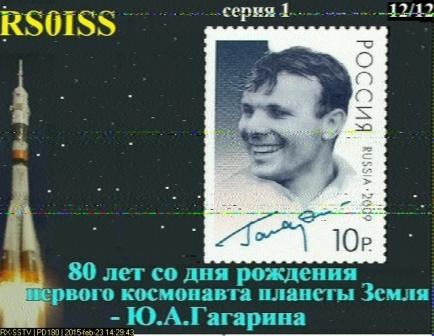 SSTV images received from ISS
22 February 2015 on 144.800 PD180 mode
*****
You have other possibilities as Meteorologic Sat, you have easier at 137Mhz decoding NOAA: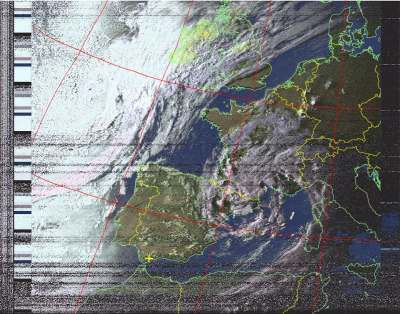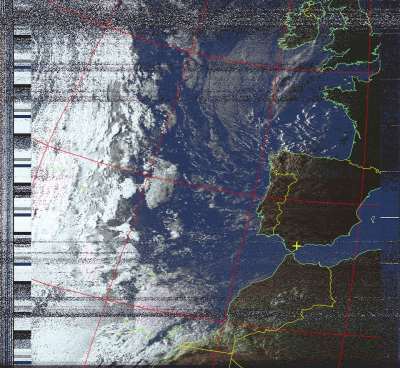 Images received on 137 Mhz from Meteorologic Sat NOAA 15

There are a lot of satellites sent by Amateur on the sky... What are you waiting for?
More info here.


BACK