Radio-activities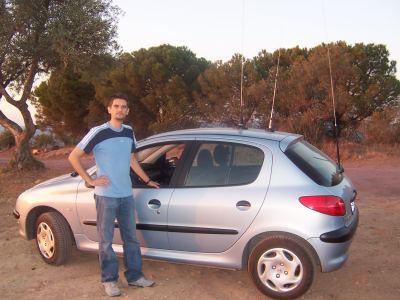 My old mobile station Operating my Walkie Talkie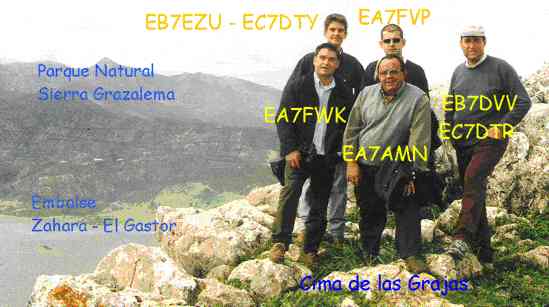 Expedition on Feb. 28 2002 - Andalucia Region Day
LIXAR EXPEDITION
October the 24th, 2004, geodesic top of the "Sierra de Lijar" in Algodonales, province of Cádiz, Spain. After a 10 km climbing app and after three hours installing the radio equipment, we were ready to start our first "radio expedition".

Were present EB7BMV Jesus, EB7EXN Tibu, EB7GMU Francisco, EB7CJM David and your servant, I was EC7DTY – EB7EZU Paco. For a first occasion, the means at our disposal were really fantastic, thanks to all the members and specially to Jesus who brought most of the material and a good dose of enthusiasm.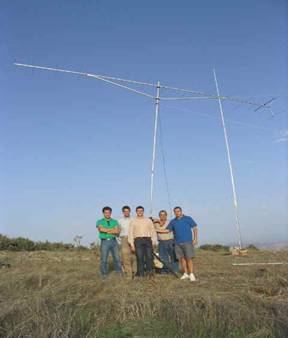 According to our GPS we were at about 1,050 m altitude from the level of the sea, in grid IM76HV. Among other systems there were a Kenwood TS-2000, TM-D700, TM-241E, TH-D7, TH-F7, an ICOM IC-706MKIIG, an ICOM IC R5, one President George, an Alan 48, an SWR/Power meter Alan KW 520, two big batteries, a power generator ELT, two battery chargers and on top of it there was an enormous UPS that weighed like a tank among other material that I already do not remember.
Then, we did a first try of the Uninterrupted Feeding System with aid of the generator It was so powerful that we could not use it and was necessary to use the batteries to stabilize the power.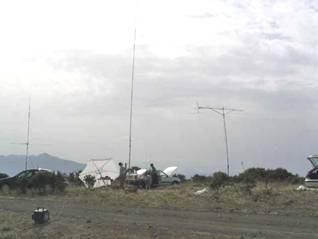 We enjoyed the nice weather day very much, we had many contacts thanks to various antennas. We also used several masts, wires and a pair of very great tripods to hold all the set in addition to several mobile antennas, a Santiago 1200 and other Sirio antenna for 27Mhz.
The conditions were so good that with the rubber antenna of the walkies we contacted stations more than 100km. distance, from capital Cadiz, Seville and Cordoba, we received from as far as the Canary Islands. It was wonderful, altogether we were five vehicles and, most important, all with much desire to have a great time.  Radio a lot!

Lijar Expedition on 10-24-2004 , 1050 m. Altitud - IM76HV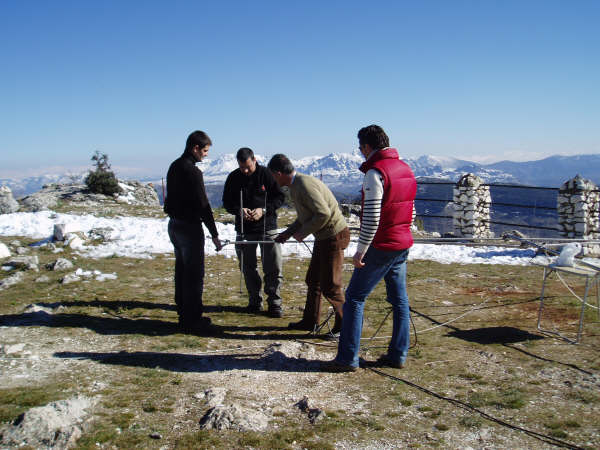 Cabra (Cordoba) expedition for VHF/UHF/SHF Combinado Contest March 2005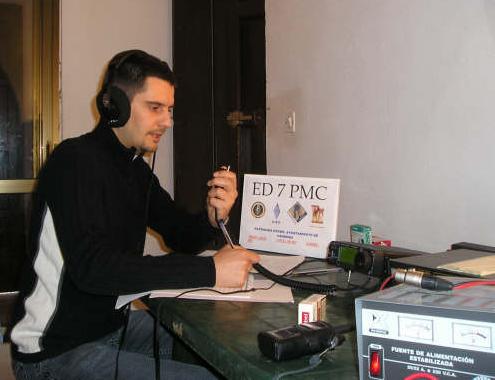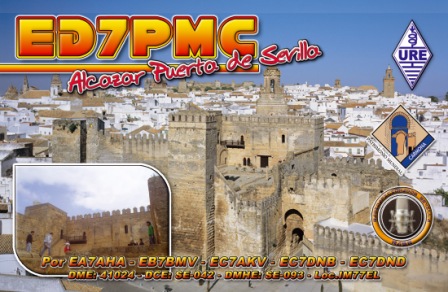 Special event ED7PMC from Carmona Castle (Seville) 03-18-2006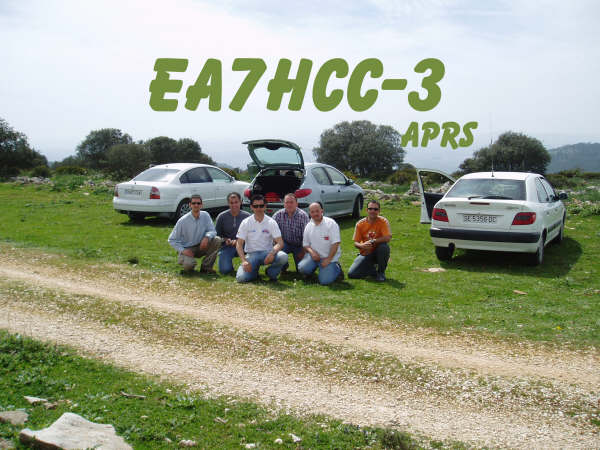 April 2006, APRS Digipeater installation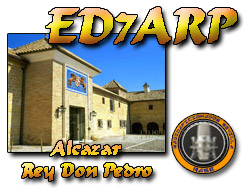 Special event ED7PMC from Carmona, Alcazar Rey Don Pedro monument in Seville province 10-22-2006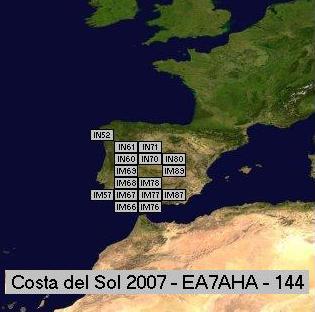 March and April 2007 VHF/UHF contest Portable operations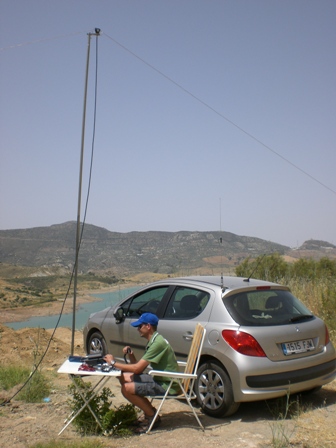 Several portable activations from 2008 to 2012 years
Contest Trophies


BACK