---
---
Introduction
What do you think if I tell you that there are a hobby for your free time on which you could do many things as for example to contact people around the world, from your neighbors to persons on the other side of the world, all social classes (a lorry driver, University professor, politics, students, etc.), you can talk and meet people, listen telephonic calls, police, Firemen, Ambulances, etc. Besides you can contact with astronauts on the space, with satellites or with a bit of luck whit a VIP as for example His Majesty Juan Carlos, King of Spain?
Also you could connect to people using your computer, send texts, files, photos... You could exchange mail, chat, learn a little of electronic, geography, do tests and experiments training to be everyday better and better. And in extremal cases you can help people when quake earth, big storms, inundations or rest of catastrophic situations.
Well, you do not have to imagine this hobby and I am not talking about Internet, no, this hobby was invented long time before Internet! All this and more is Ham Radio, you need only a few requeriments but you could practice all things I explained before and more.
A lot of Faces
Ham Radio people have a lot of different modalities, usually they talk to friends, but you can spent your free time listening all kind of communications (military communicates, other Ham Radio contacts, Broadcast Radio, etc.) this is called Listeners or SWL.
Other Ham prefer "DX", this consist in to do long Distance contacts, or telegraphy "CW", activations, competitions (Contests created by Ham Associations), expeditions, other choice is to contact via Satellite, EME (Earth Moon Earth, using the moon like a mirror for DX), home made antennas or equipments, Digital Communications (connecting PC and Transceiver to transmit data and connect with other PC´s) like Packet Radio, APRS -Automatic Position Report System, RTTY -Radio Teletype-, SSTV -Slow Scan TV, etc.
With a little of good luck you can meet on the air a VIP as for example Her Majesty Juan Carlos, Spanish King Who is Honorific President of Spanish Ham Radio Association (see him on Photo).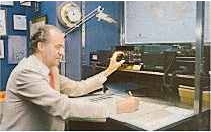 You can have all these on a Base Station (at home), mobile (on a boat, car, globe...) or portable (walkie talkie), only geography, Ionospheric Propagation, tecnics equipments or your imagination can mark limits!.
How to Start
Just only is necessary a Short Wave receptor, if it is possible with full HF frequencies or a Scanner Receptor and you could receive most part of spoked before. To Transmit is more complicated, you need a transceptor, antenna, power supply and a legal Amateur License to operate Radio Stations.
<![if !vml]>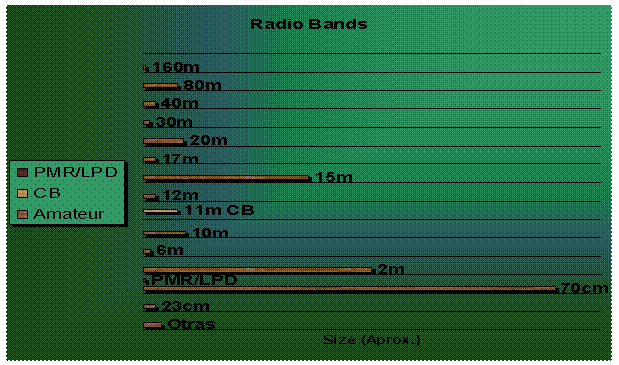 <![endif]>
In Spain you must pay taxes and pass an official exam to obtain a HAM License. Also there are a no license/tax option: "CB27Mhz" or Citizen Band which is very popular and is the most recommended for first steps on radio because of equipment necessary is very cheap and easy to use.
How to operate
First one is to have all the equipment correctly connected, is very important to have antenna (never transmit if you have not antenna!), switch on your transceiver and look for a busy frequency or channel. Most part of transceivers have similar functions and operation.
When there are two or three stations speaking, there are a QSO. Only speak a person at time, you must wait your opportunity, is used to leave a "blank", a free space between two comments to give opportunity to call if any station is listening the conversation and want to enter in. Is good to listen before to call, to know who is on the air, what is the theme of conversation, etc. To call is used to say: "QSK", then wait permission.
Is good to listen veterans operators, you can learn a lot, they are very correct and kindly operating their radios. You must not use Radio for business, to speak about religion, or like a free telephone. After a good contact is possible that the other station ask you a QSL, this is a small card confirming QSO. You will exchange these cards by mail and is valid for example a simple postcard with info about contact, like date, time, frequency, RST, QRZ, name...
More info
For more information you can send me an E-mail to ea7aha at gmail.com I will be glassed to answer your questions, or see more about Ham Radio Here. And this is an example of contacts you can do in radio...
73 de E
A7AHA
Op. Paco